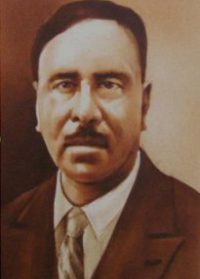 Professor Majduddin Ahmed Choudhury
Founder, M. Ahmed Tea & Lands Co. Ltd.
Professor Majduddin Ahmed Choudhury, the founder of M. Ahmed Tea & Lands Company Limited, was a man of vision and enterprise. Prolific in his achievements, Majduddin was also an educationist and a dedicated civil servant.
Majduddin began his education in Murarichand College, Sylhet, and obtained his degree in Comparative Languages from Aligarh Muslim University. Meritorious in studies, he then obtained his Masters of Arts degree from Calcutta University.
In 1913, he was appointed Professor of Arabic at Murarichand College, Sylhet. Alongside his teaching accomplishments, the young and charistmatic Majduddin would draw fascination in the art of tea-making. In 1921, his dream of starting his own tea plantation became a reality when he acquired Chandbagh Tea Estate, a derelict property belonging to Octavious Steel & Company. Through his passion and visionary enterprise, the company witnessed transformative growth, both in its plantation as well as workforce. His further acquisitions in Lallakhal Tea Estate in 1946, Habibnagar Tea Estate in 1950 and Phulbari Tea Estate in 1951 paved the way for a legacy that lives on, 100 years since its inception.
Majduddin's dedication in teaching led him to be appointed the Principal of Murarichand College in 1943-44. His administration was a landmark in the annals of the college, but in results and expansion. On his retirement in 1944, he was appointed a member of the esteemed Assam Public Service Commission.
Majduddin's extraordinary achievements were the results of his passion, determination and integrity, some of the core values that drive this company today.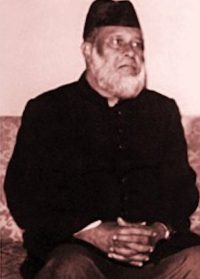 Mohius Sunnat Choudhury
Ex-chairperson, M. Ahmed Tea & Lands Co. Ltd.
The son of Professor Majduddin Ahmed Choudhury, Mohius Sunnat Choudhury passed his matriculation in 1936 from Sylhet Government Pilot High School and completed in Bachelors of Arts and Masters of Arts in Economics from Aligarh Muslim University.
Sunnat Choudhury's dedication and leadership played a monumental part in ensuring the constant growth and enrichment of the company. Under his visionary endeavours, the Group established itself as a forerunner in the tea industry to become the highest yielding plantation in the country in 1982.
Sunnat Choudhury was one of those rare personalities who was accepted by all, irrespective of political or social affiliations. Prolific in his philanthropic contributions, Sunnat Choudhury donated generously to a number of educational, social and religious institutions throughout greater Sylhet. Kazi Jalal Uddin High School was established in the city in the 1950s on land he had donated. He had also made significant contributions to Sylhet Government Mahila College, Madan Mohan College, Ambarkhana Girls School & College, Hajrat Shah Jalal Dargah Madrasah, and to Fulbari Aziria Madrasah, an institution established by the Choudhury family and thought to be one of the oldest madrasahs in the country.
Spearheaded since 1920 by two of the finest tea planters in their era, the group has today come a long way since its existence.
Plantations with year of acquisition
Chandbagh Tea Estate, Sylhet – 1921
Nagenganj Tea Estate, Sibsagar, Assam – 1936 *
Maheshpur Tea Estate, Tripura –

1940

*
Lallakhal Tea Estate, Sylhet – 1946
Habibnagar Tea Estate, Sylhet – 1950
Phulbari Tea Estate, Sylhet – 1951
Afifanagar Tea Estate, Sylhet – 1960
Khan Tea Estate, Sylhet – 1994
Nurjahan Tea Estate, Sylhet – 2000
Ameenabad Tea Estate, Sylhet – 2000
* Nagenganj T. E. & Maheshpur T. E. were sold due to the partition of India.